PLACES OF INTEREST HIMACHAL PRADESH

Places of Interest Himachal Pradesh:
Chamba
The town of Chamba, the district headquarter of Chamba district is situated in the western Himalayas between north latitudes 32°10' and 33°13' and east longitudes 75°45' and 77°33'.
Kangra
The Kangra valley is one of the most picturesque valley of lower Himalyas. The valley, sheltered by the sublime Dhauladhar range, is green and luxuriant. It provides a tremendous contrast in nature of places to be visited.
Una Lahaul & Spiti
Lahaul and Spiti are two remote Himalayan Valleys of H.P. lying on the Indo-Tibet border. Strange, exciting, primitive, these valleys are unsurpassed in mountain scape, in the rugged beauty of their rocky escapements and the splendor of their snow covered peaks.
Kullu
The most charming and beautiful Kulu valley spreads out its charm on either side of river Beas. The valley runs north to south of this river and is 80kms. long and about 2kms. at its broadest.
Mandi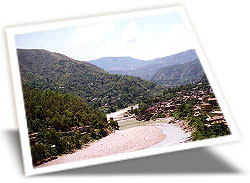 The historic town of Mandi (800 m) is built along the banks of the river Beas. It has long been an important commercial centre and the sage Mandva is said to have meditated here. This one time capital of the princely state of Mandi is a fast developing town that still retains much of its original charm and character.
Hamirpur
This is another area situated at lower elevation and comparatively warmer but has some hilly ranges covered with Pine forests. These hills can be developed for trekking and camping during winter months.
Bilaspur
Bilaspur formerly the seat of the ruler of the State is now submerged in the Gabind Sagar,it was situated on the south east side of the Satluj. Bilaspur Township is situated just above the old town of Bilaspur at an height of 670m.
Solan
Blessed with a pleasant climate all the year round. Solan has an old brewery and a sprawling horticulture and forestry university. HPTDC hotel and restaurant are available.
Kinnaur
Located in the dizzying heights of the Himalayas, with passes that remain closed for six months linking them with the rest of the world, Kinnaur, Spiti & Lahaul were till now a forbidden land.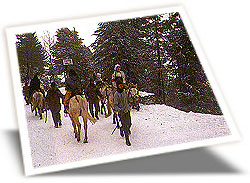 Shimla
The large open space in the heart of town presents excellent view of the mountain ranges. Shimla's landmarks-the Neo-Gothic structure of Christ Church and the new-Tudor library building are worth seeing.
Sirmour
Himachal Pradesh is not only the land of snow and high mountains but also has lower hills known as Shiwalik, where too the tourists can spend their vacations, see the wonders of nature like the big lakes, wild life parks/ sanctuaries and the fossil parks etc.
Places of Interest in Himachal Pradesh Reservation Form